Residential Solar Solution
We offer a range of residential solar energy solutions. We have an experience of many years of research, development and execution of solar energy solutions. We are offering two types of residential solar energy solution i.e. On-grid and Hybrid (battery backup based solar energy solutions). By installing our solar energy solution you can bring your energy (electricity and gas) cost to zero. Our range of flexible, modular and expandable systems offer solutions to suit every household. We offer customized solar energy solutions based on your requirements, available roof space and budget.
On-grid systems provide maximum savings and quickest ROI for residential solar solutions. On-grid systems require a net-metering enabled grid connection (3 Phase utility connection). Our properly designed on-grid solar energy solution can completely eliminate your electricity costs and result in zero electricity bills.
Net metering is a billing mechanism that credits solar energy system owners for the electricity they add to the grid. For example, if a residential customer has a PV system on their roof, it may generate more electricity than the home uses during daylight hours
On Grid residential solutions can be financed at subsidized interest rates of 6% flat using State Banks Solar Finance scheme. We facilitates our customers to avail this amazing opportunity through our partner banks. i.e JS Bank and Bank Alfalah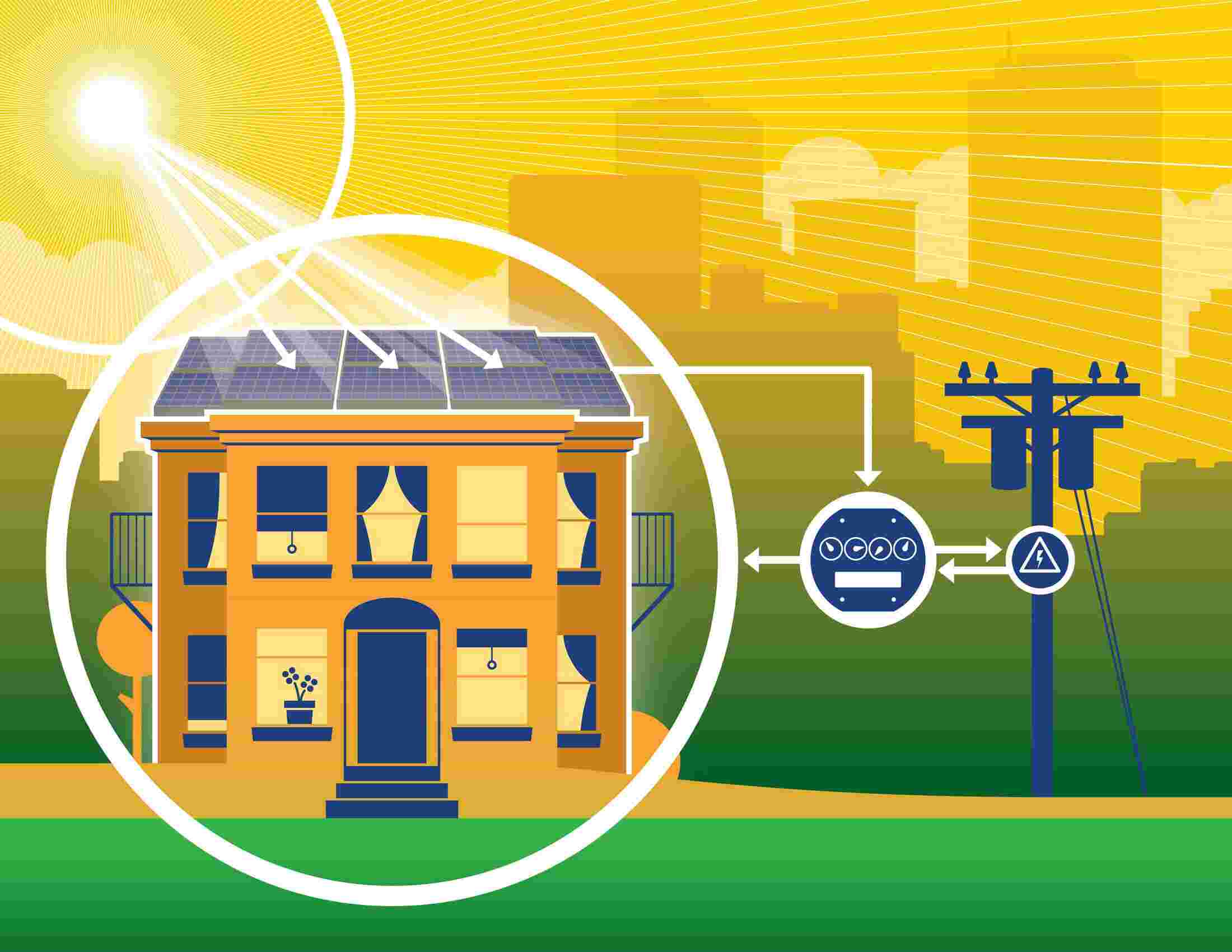 Hybrid solar systems generate power in the same way as a common grid-tie solar system but use special hybrid inverters and batteries to store energy for later use. This ability to store energy enables most hybrid systems to also operate as a backup power supply during a blackout, similar to a UPS system.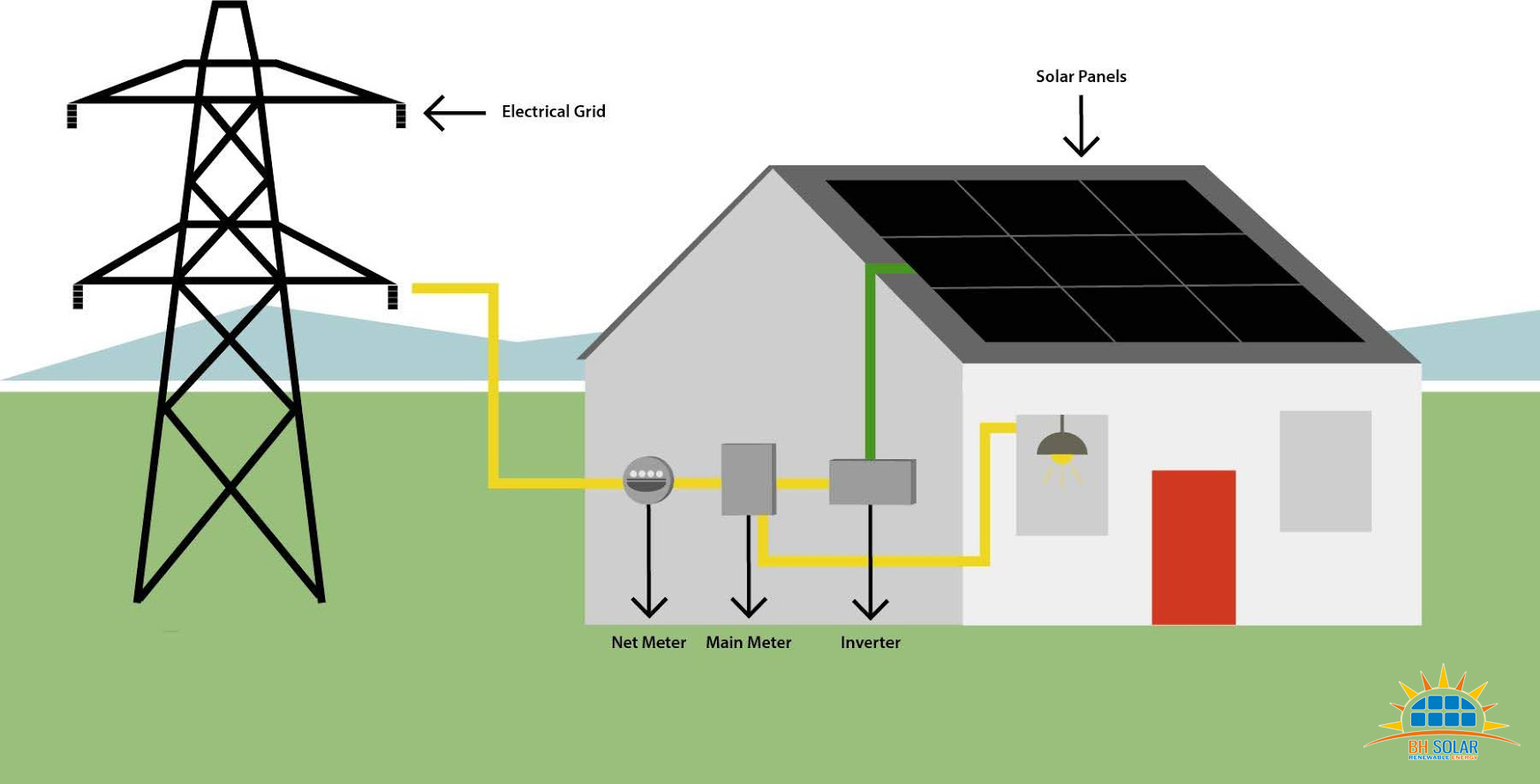 Package 3KW
Solar PV Modules: Qty of Panel – 10
Solar Inverter: 1
Pay Back: 36 Month (Approx)
Production: 4.0 MW/Year
Package 5KW
Solar PV Modules: Qty of Panel – 15
Solar Inverter: 1
Pay Back: 36 Month (Approx)
Production: 7.0 MW/Year
Package 10KW
Solar PV Modules: Qty of Panel – 30
Solar Inverter: 1
Pay Back: 30 Month (Approx)
Production: 14.5 MW/Year
Package 15KW
Solar PV Modules: Qty of Panel – 45
Solar Inverter: 1
Pay Back: 30 Month (Approx)
Production: 22.0 MW/Year
Package 20KW
Solar PV Modules: Qty of Panel – 60
Solar Inverter: 1
Pay Back: 30 Month (Approx)
Production: 29.0 MW/Year
Package 3KW
Solar PV Modules: Qty of Panel – 10
Solar Inverter: 1
Pay Back: 36 Month (Approx)
Production: 4.0 MW/Year
Battery Backup: 120 min @ 90% Peak Loa
Package 5KW
Solar PV Modules: Qty of Panel – 15
Solar Inverter: 1
Pay Back: 36 Month (Approx)
Production: 7.0 MW/Year
Battery Backup: 80 min @ 90% Peak Load
Package 10KW
Solar PV Modules: Qty of Panel – 30
Solar Inverter: 2
Pay Back: 30 Month (Approx)
Production: 14.5 MW/Year
Battery Backup: 80 min @ 90% Peak Load
Package 15KW
Solar PV Modules: Qty of Panel – 45
Solar Inverter: 3
Pay Back: 30 Month (Approx)
Production: 22.0 MW/Year
Package 20KW
Solar PV Modules: Qty of Panel – 60
Solar Inverter: 4
Pay Back: 30 Month (Approx)
Production: 29.0 MW/Year
Battery Backup: 80 min @ 90% Peak Load